Baja Edge of Control HD: Releasetermin enthüllt & neuer Trailer
THQ Nordic enthüllte nun den Baja Edge of Control HD Releasetermin. Demnach erscheint der Rennspiel-Klassiker am 14.9.2017 in der vollen Pracht einer kompletten Remaster-Version, mit 4K-Kompatibilität, einer riesigen Auswahl an Fahrzeugen und neuen Szenarien, auf PC, PS4 und Xbox One.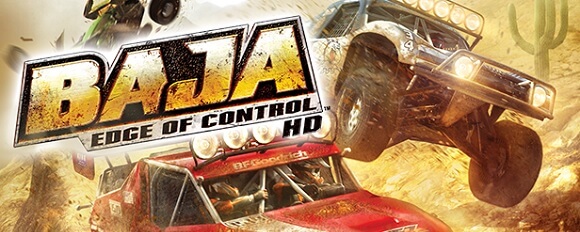 Features:
Tieferes Eintauchen durch vielfältige Grafikverbesserungen inklusive besserer Texturen, höherer Bildrate und höherer Umgebungsdetails
Authentischeres Renngefühl durch verbesserte Rendering-Techniken für Schatten, Beleuchtungs- und Staubeffekte
Zugänglicheres Gameplay durch Verbesserungen an Steuerung und Benutzeroberfläche und einen einfacheren Karrierestart
Baja Edge of Control HD Releasetermin
Wie eingangs erwähnt, erscheint Baja Edge of Control HD am 14.9.2017 für die PS4, den PC und die Xbox One.